Luxury is a way of life, a concept that we can marry to every part of our existence. We can choose to adorn our homes with the most decadent of furnishings, drape ourselves in opulent confections of design and artistry, and fill our drives with the sleek beauty of the world's premier cars.
For those of us who adore decadence, our holidays should be the most luxurious choice of all, and for those who love fishing, a thriving market is emerging to sate your needs. If you want to feel the thrill of your line tightening as you languorously recline on a private boat, or end your days in the most exquisite of fishing lodges, then here are three holiday destinations that you're guaranteed to adore…
#1: Alila Purnama, Indonesia
Penthouse suites are hard to beat, but Alila Purnama offers breathtaking luxury and a unique holidaying experience that won't disappoint. A 46-metre long private vessel, Alila Purnama is the height of decadence, with three decks, a traditional 'phinisi' style aesthetic, and an exquisitely sculpted exterior. Boasting four stunningly appointed suites, it transports guests to some of the most exclusive, little known corners of the Indonesian Archipelago. Fish during the day, or choose to investigate the magical underwater world of Raja Ampat, before spending the evening exploring the picture perfect beaches and towering limestone cliffs. End your days with a session in the Alila Purnama's spa, before dining on fine cuisine and champagne in the beautiful dining room.
#2: Chiawa Camp, Zambia
Another wonderful destination for the fishing enthusiast is Zambia's Chiawa Camp. Located on the breathtaking banks of the Zambezi River, it reclines beneath an enchanted grove of statuesque mahogany trees, with the clear water stretching far into the horizon. By day, spend your time fishing on the river, and try your hand at catching a legendary Tiger Fish, a leviathan that lurks in its watery abode, or else explore the plains and see elephants, lions, and buffalos up close. Come evening, dine on the banks of the river, filling your stomach with Chiawa's unsurpassable cuisine, before enjoying drinks at the fireside.
#3: Orpheus Island, Queensland
Our third and final suggestion for the luxury-loving fishing enthusiast is Queensland's Orpheus Island. Stretching across 11 kilometres of breathtaking coastline, it lies amidst the Great Barrier Reef, and contains a stunning National Park, side by side with a pristine World Heritage listed marine park. With accommodation for 34 high-flying guests, it offers exceptional beauty, tropical escapism, and unparalleled fishing. During the day, take the opportunity to see what the pristine waters provide, before taking home your catch to be grilled on an open fire by the cove. As darkness falls, walk along the paradisiacal beach, and watch the sun set over the tranquil waters.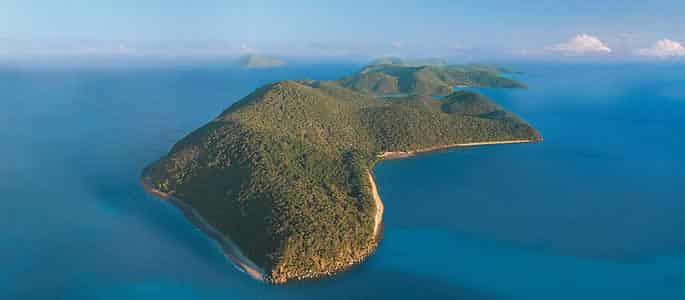 Stock up on some state of the art equipment today, and start planning your trip of a lifetime.