I have to admit I often gravitate towards Asia for my travels as the mixture of cultures, colonial history and cuisine are such a big lure for me. Malaysia is definitely high on my list of top destinations in Asia and there's plenty of variety here to suit your holiday needs. Whether you're active, a sun seeker and beach bather, whether you like it hot and humid or wet and brisk, it seems to have it all. Malaysia is an amazing country to explore and on a multi centre holiday you'll be able to see all the highlights of the country rolled in to one trip. For some great multi centre ideas take a look at eShores.co.uk who feature a range of popular itineraries. I've picked out a few of my favourite places and here's why I think they'd be perfect for your next Asian luxury holiday.
Penang Island
Lets start at the North of Malaysia where you'll find Penang Island. A bustling island,  perfect for tourism thanks to its well connected airport and tropical climate. Penang was once a very important British trading port and in the decades since independence the money flowing through this tiny island is still visible. The tourism industry here is no less impressive too with plenty of fantastic resort hotels and some big names like Hard Rock Hotel and Shangri La. The capital of Penang is Georgetown, filled with both modern shopping malls and ancient Chinese shop houses. There's plenty of streets to wander about in finding amazing Malaysian cuisine and insanely low prices, plus lots of great bars to check out too. I even discovered a Salsa Dancing class at one of them which proved very popular with locals and tourists.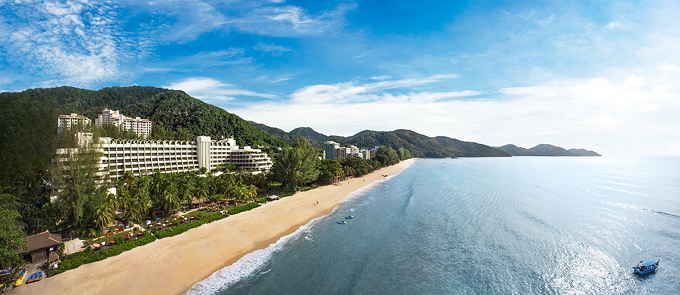 Batu Ferringhi is about an hour along the winding coastal roads and is where you'll find the resort hotels. Its also where the night markets are and there's a wonderful atmosphere in this area too. Penang is famous for its food and its mixture of Chinese and Indian cuisine creates quite the most spectacular meals. Give the diet a miss while you're in Penang! There are plenty of flights from KL to Penang as well as other asian destinations such as Hong Kong and Seoul so be sure to add Penang to your Asian holiday adventure! You can find out more about Penang attractions at visitpenang.gov.my.
Cameron Highlands
Many people associate Malaysia with oppressively humid weather, a land of tropical climates, thunderous clouds and sweaty clothes. It may come as a surprise to you that there's actually a large area of Malaysia where a jumper is most definitely needed, where the rain falls more often than not, and the tropical rainforests give way to mossy covered fir trees. Yes the Cameron Highlands are a haven away from the heat and are a must on any trip to Malaysia. Driving up through the winding hills, the surroundings change completely and you feel like you're in an entirely different country. In the Cameron Highlands you'll find the place the British Colonialists loved to come to when they wanted to cool off a little and set up tea plantations all over the landscape here. Malaysia's famous BOH tea is produced here and many of the plantations have factory tours and cafes with stunning views over the rolling tea plantation hills. I've visited numerous times and would gladly visit again just to take in the scenery.
The Cameron Highlands are also known as the place where the famous American tycoon Jim Thompson is said to have disappeared after going out for a walk in to the wilderness. Don't worry though there's plenty of well marked trains here and the sleepy town of Tanah Ratah is where you'll find many of them. There's also a growing number of quality hotels in the area so you're time spent in this beautiful part of the world is sue to be a comfortable one. For more info on tourist attractions check out cameronhighlands.com.
Malacca (Melaka)
Another important port long before British Colonial times, Malacca has enjoyed the riches of port trading for centuries and the money has created a welcoming and relatively flat city to visit. Just 2 and a half hours from Singapore, Malacca is situated in the south of the country and is most definitely back in to the humid heat of equatorial Malaysia. Its an easy city to walk around and has a lovely riverside area with small cafes and shops to explore. During the week the city is relatively quiet with just locals going about their business and the odd tourist here and there. The weekends however are a very different matter!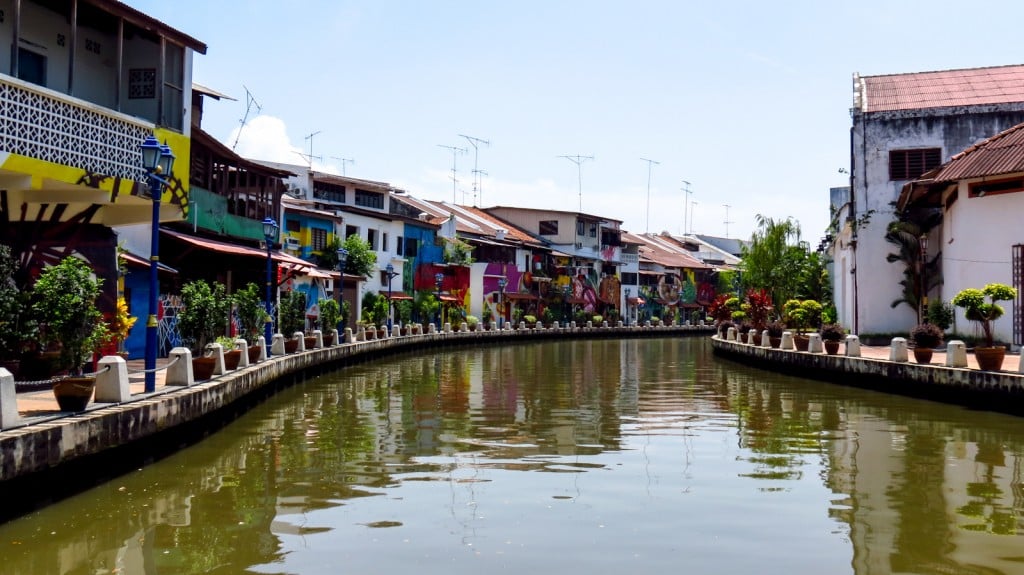 Singaporeans love to visit at weekends and descend on the city in droves. The atmosphere changes completely and all manner of street sellers appear. Because of this year round tourism from Singapore you'll find plenty of small but very luxurious boutique hotels especially in the old city area. Often its Chinese shop houses with pretty courtyards hidden within their walls and beautifully crafted interiors that are a joy to stay in. There's some wonderful museums here, ample shopping (Malaysians love their air conditioned malls!) and plenty of interesting nightlife to keep all the weekend tourists entertained. For more info on Malacca tourist hotspots check out tourism.gov.my/en/my/places/states-of-malaysia/melaka