I'm a self confessed travel junkie and nothing symbolises this more than taking to the air in a flying machine! I love everything about them, even the airport experience! To me its the best way to feel alive and feel you're going places. I've been very lucky to travel the world and even jump out of a few planes too! But you don't need to go too far from home to enjoy the wonder of flight, there's a fascinating array of days out, excursions and experiences to choose from in the UK. So with the help of In To The Blue I've picked some of the best experiences in the country that I'm eager to try for myself!
Flying Lessons
Lets start right at the top of my list! What could be better than being taught how to fly an aircraft? I'm actually really surprised how cheap and accessible flying lessons are these days. Taster sessions are as affordable as £99 for your first experience of flying a plane. With plenty of training before you take to the skies and a chance to take the controls for yourself once you're airborne.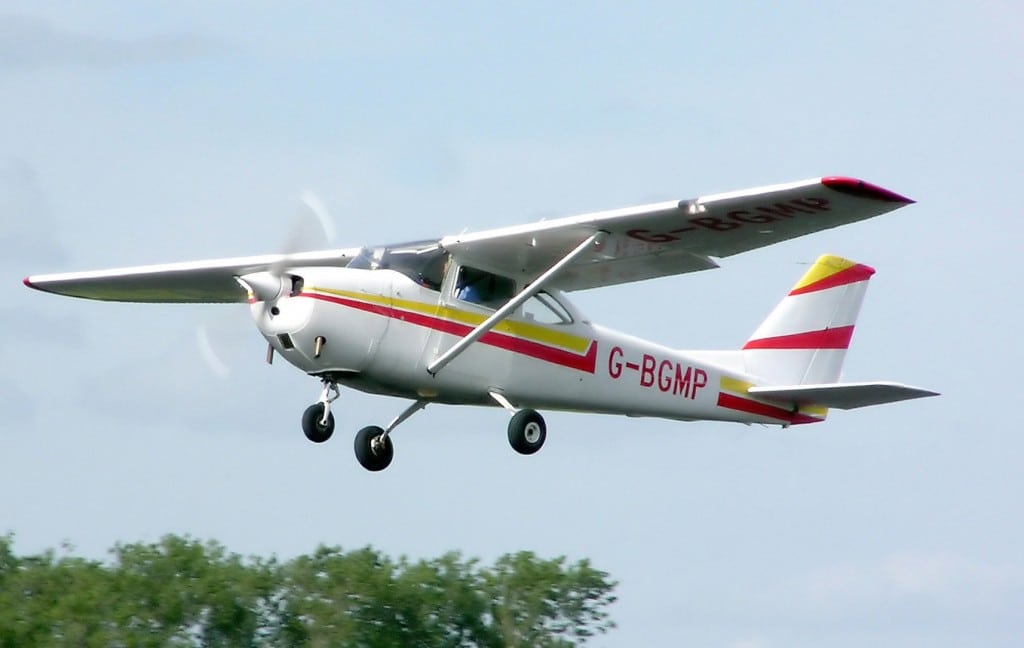 I found flying lessons all over the country from Newcastle to Hampshire, South coast, Bristol, Cornwall and Gloucestershire with plenty in between too. Most of the aircraft are small 2 seater Cessna 152 or 4 seater PA28 which are perfect for your first outing. Biggin Hill in Kent is one of the most accessible private airports for Londoners and a great chance to have your first go at flying for yourself. Definitely a memorable experience that might have you hooked for life!
Gliding
Its fair to say that gliding has a fanatical following in England and I've met a few of these fans myself who rave about the experience saying its quite unlike any other. My first thoughts were always ones of dread, an engine-less plane?! crazy! But after many conversations I have to admit I now relish the opportunity to experience it for myself. There's plenty of gliding schools at private airfields all over England. Gliding takes a team of dedicated and expert staff to help you make the most of it, essentially the higher they can get you the longer you can glide for, catching the thermals and swooping to surf these invisible waves in the sky.
There's a range of packages available across the country, depending on how long you want to fly for. One of cheapest is just £65 in Bicester, Oxfordshire for a standard taster experience, with full day courses including training and longer sessions available in places like Dunstable in Bedfordshire for around £245. The sensation of flying without engines is one I'm raring to try now so well worth the money!
Sightseeing flights
Have you ever looked out the window during take off or landing and wished you could enjoy the view for longer, those fleeting glances of famous landmarks or a glimpse of your home town as you sweep over the English landscape below. Sightseeing flights are an increasingly popular experience and I'm definitely keen to witness my favourite towns and cities from the air.
I've always wanted to fly over London and check out the famous skyline from the best vantage point in the world!  There are some very affordable pleasure flights out of Chipping Ongar in Essex that take you over the Thames, over the M11 motorway and zip on over London where you can see St Paul's Cathedral, Westminster, Tower Bridge and the London Eye filled with people who probably wish they had your view instead! For a longer flight you can fly out of Rochester Airport in Kent too or fly on a vintage Dragon Rapide airliner from Duxford airport.
Helicopter flights
There are plenty of sightseeing trips that don't even require a runway! For a completely different flying experience I'd definitely recommend taking to the skies in a Helicopter that can not only take you over your favourite landmarks but hover there too! There's some fantastic helicopter experiences in the countryside of England including the beautiful Cotswolds for a mere £39 per person. There's also helicopter flights over Blackpool Tower, Coventry, London of course plus Goodwood, St Ives and even Liverpool City football stadium. This could quite possibly be the best birthday present you could ever give someone!
Flying isn't just about being cooped up in a tin can for 7 hours on your way to the Caribbean, its about experiencing the world below you from a new perspective, maybe even a new type of flying machine you've never experienced before!